Implants - West Edmonton Dentist
---
We are proud to provide affordable dental implants with pricing and costs to our patients in line with the Alberta Dental Fee Guide and we offer Free Consultation at our office in West Edmonton. We take the time to explain the procedure and what it involves. If you decide to proceed, we start off by taking a 3D image of your jaw using our Cone Beam CT Scan, which allows us to do a virtual implant placement before we do the surgery. This demonstration will help you visualize the crown and implant in your own mouth.
---
---
Dental implants are the closest thing to your own natural tooth. Implants are indicated whenever at least one tooth is missing. The popularity of implants has increased steadily over the years. Implants are designed to replace the root of a missing tooth and can be used to support crowns, bridges, or dentures.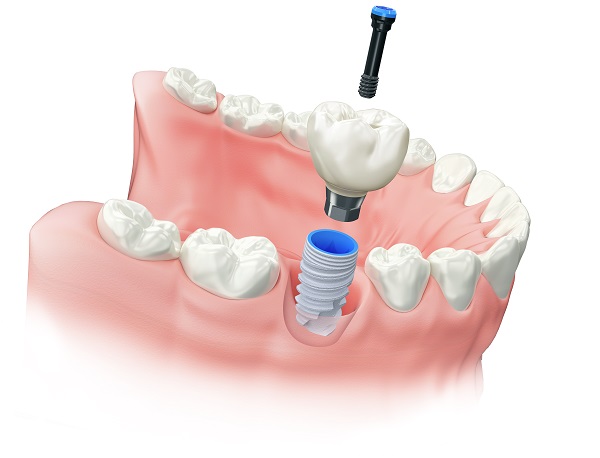 The root-form implant is the most common type and basically consists of three main components:
Implant screw – This part of the implant is made of titanium and is surgically placed in the bone. Titanium is accepted by the body extremely well and fuses with the bone (called osseointegration) during the healing process.
Abutment – This is a metal collar that attaches to the top of the implant screw and is the base for a crown, bridge, or denture.
Crown - The crown is the manufactured tooth that fits on top of the abutment. Bridges and dentures can also be secured to the abutment. The placement of the crown, bridge, or denture is the final step of the implant process.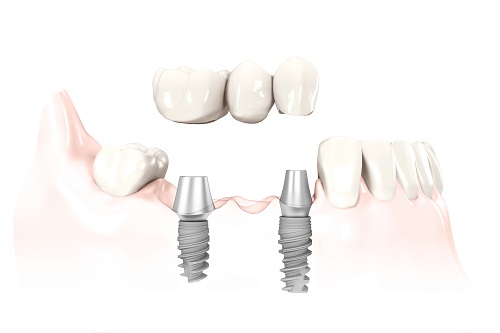 Surgical cost of a single dental implant is about $2,900. Total cost for a single tooth replacement including the cost of the CT-Scan+Surgery+Crown total up to approximately $4900 over the course of 3 months (as long as there is no additional treatments such as grafts, sinus lifts or surgical guide). Our helpful staff will assist you in sending the proper estimates to your insurance policy in order to assess eligibility. Call us or click here to request your free consultation at our office in West Edmonton.